Free Card Games, Puzzles,
Crosswords & More
Play Solitaire, Sudoku, Chess, Checkers and more from quick links and get a custom web search experience on your new tab. Install the Easy Games Tab Chrome™ extension.
continue
I am agreeing to abide by the Terms of Service & Privacy Policy and to install this extension for Chrome™ upon clicking the button above
How to Install
Click 'Continue'

Add app

Play online games from your new tab
Top Card & Puzzle Games
Enjoy quick link access to all-time favorite online card games. If you love puzzles, start a game of Sudoku, Tetris or Boggle instead, a click away from your new tab.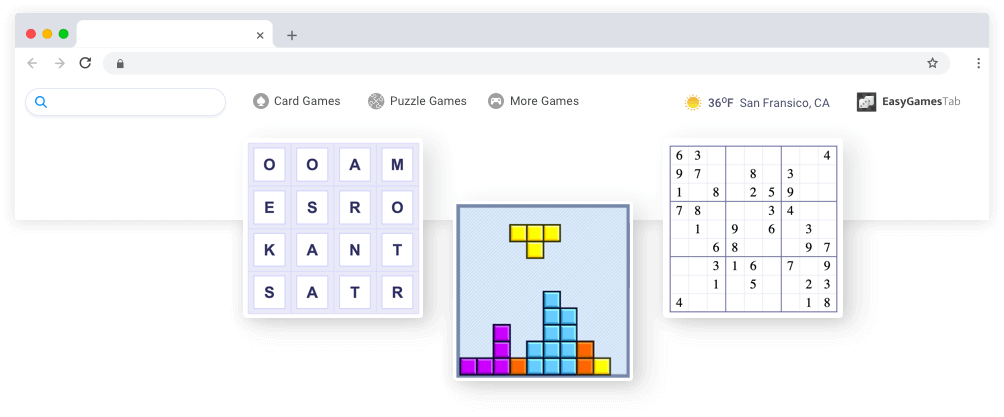 Chess, Checkers & Crosswords
Give your brain a fun workout. Play popular strategy games with beautiful graphics, multiple players and unlimited undo and redo options any time you want.
Multiple Games, Multiple
Players
Play as many games as you like, challenge friends or
practise against robots and other human players.
There are no additional sign-ups, plugins or fees!
continue